Click here to donate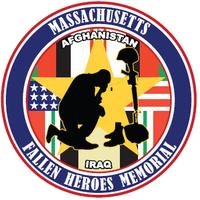 Altho I always had a large degree of respect for those who served, I didn't truly understand the magnitude of their sacrifice. That all changed nearly 20 years ago when I met my husbands life long friend, Brian J. Ouellete, BM1 U.S. Navy SEAL. Brian was killed in action while on an Operation Enduring Freedom mission in Afghanistan on May 29, 2004. It was only after Brian died that I truly came to understand how our soldiers and their families are affected in their effort to serve our country and secure our freedom.
As a part of my commitment to our Veterans and their families, I donate regularly to chosen and verified organizations who support our troops and their families. A portion of every commission earned by me or my team is donated to these non-profit organizations along with annual donations made by my family in lieu of Christmas gift exchanges.